South Africa has experienced near-permanent load shedding, mostly at stage 4 or higher, since September 2022. Eskom, the Power utility in South Africa, releases load shedding schedule every week to remind users to be prepared for the power breakdowns. For this week, the load shedding is at stage 5, which means users lose up to 8 hours of power in a 24 hour cycle in one day.
The government has declared the crisis a national state of disaster, in the foreseeable future, energy crisis would still be the problem for South Africa, and load shedding will continue to be implemented. Lots of actions need to be taken at the government level, however, for the individuals, to get a backup power for critical loads at home is a MUST!
POWEROAD adopting safest LiFePO4 battery technology, provides a range of Household Battery for backup power solution for home.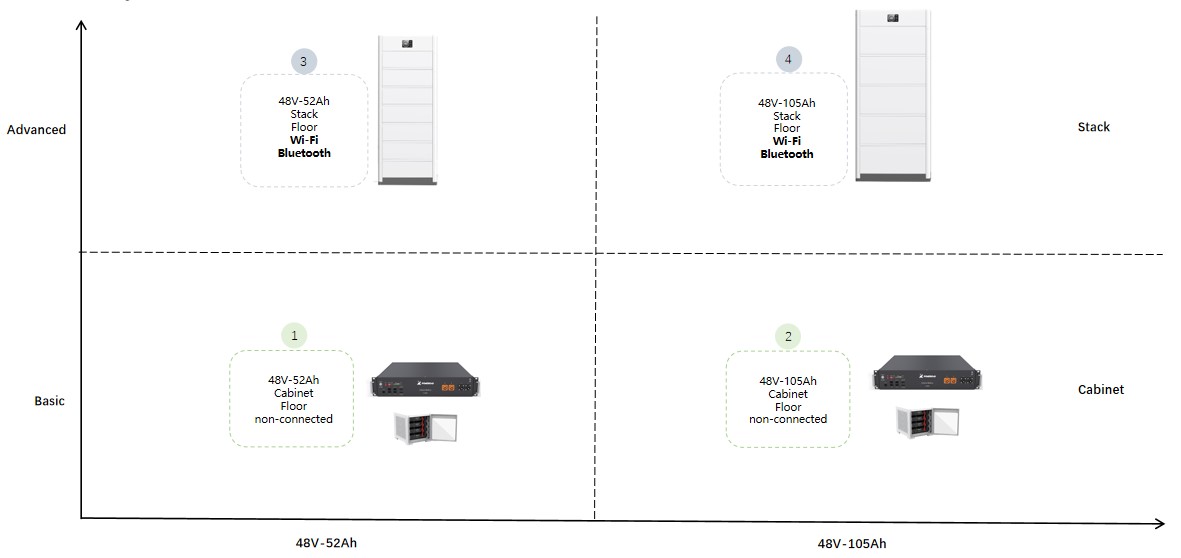 POWEROAD H series of home batteries can be scalable ranging from 2.4kWh to 19.2kWh with U-cabinet sized Rack Battery, you can store the backup power to meet various demands with battery capacity minimum 2.4kWh with one 48V50Ah battery module, and up to 19.2kWh with 8 modules in one Rack.
POWEROAD Meta series of home batteries provide advanced solutions with Wi-Fi Bluetooth. Starting with 2 modules of 48V 100Ah LiFePO4 battery module attached in parallel, META L2 series battery can delivery at least 9.6kWh power, up to 24.0 kWh with 5 modules configuration.
The stackable battery module design optimizes floor space while requiring minimal investment and a low entry threshold. Backup power is becoming increasingly affordable as a result, and future battery capacity expansion is also simple. Contact us to find out the cost efficient solutions!
Related Products