Description
To enhance the power efficiency of the residential electricity consumption, we are thrilled to introduce the POWEROAD META L2 series battery. The POWEROAD META L2 series battery is a 48V battery system that allows the users to drive home use 48V inverters, delivering a significant power efficiency boost and bill optimization.
Starting with 2 modules of 48V 100Ah LiFePO4 battery module attached in parallel, the POWEROAD META L2 series battery can delivery at least 9.6kWh power, up to 24.0 kWh with 5 modules configuration, which covers almost any regular residential power consumption. With the intelligent modular design, the extension does not require any wiring, allowing the users for more floor space optimization.
Key Features
Qualified Cell Selection:
We offer the best selections, giving you a wide range of choices of battery cells including CATL, CALB, EVE, and etc. All battery cells are UL1642/IEC62133/IEC62619 Qualified. You make the decision, and we handle the rest.
High Efficiency Components:
POWEROAD ONLY applies the top-tier conductors to the battery products, giving one of the best guarantees to reduce the resistance and boosts the performance.
Trusty Production:
POWEROAD has passed the major global manufacture certifications, we promise our customers a professional and rigorous production standard operation procedure, ensuring the build process is scientific and the build quality is solid.
Rigorous Inspection:
POWEROAD has over 20 steps of inspections that covering before, during, and after the production, we deliver one of the most rigorous inspection SOP in the industry, assuring the product quality, improving the customer experience.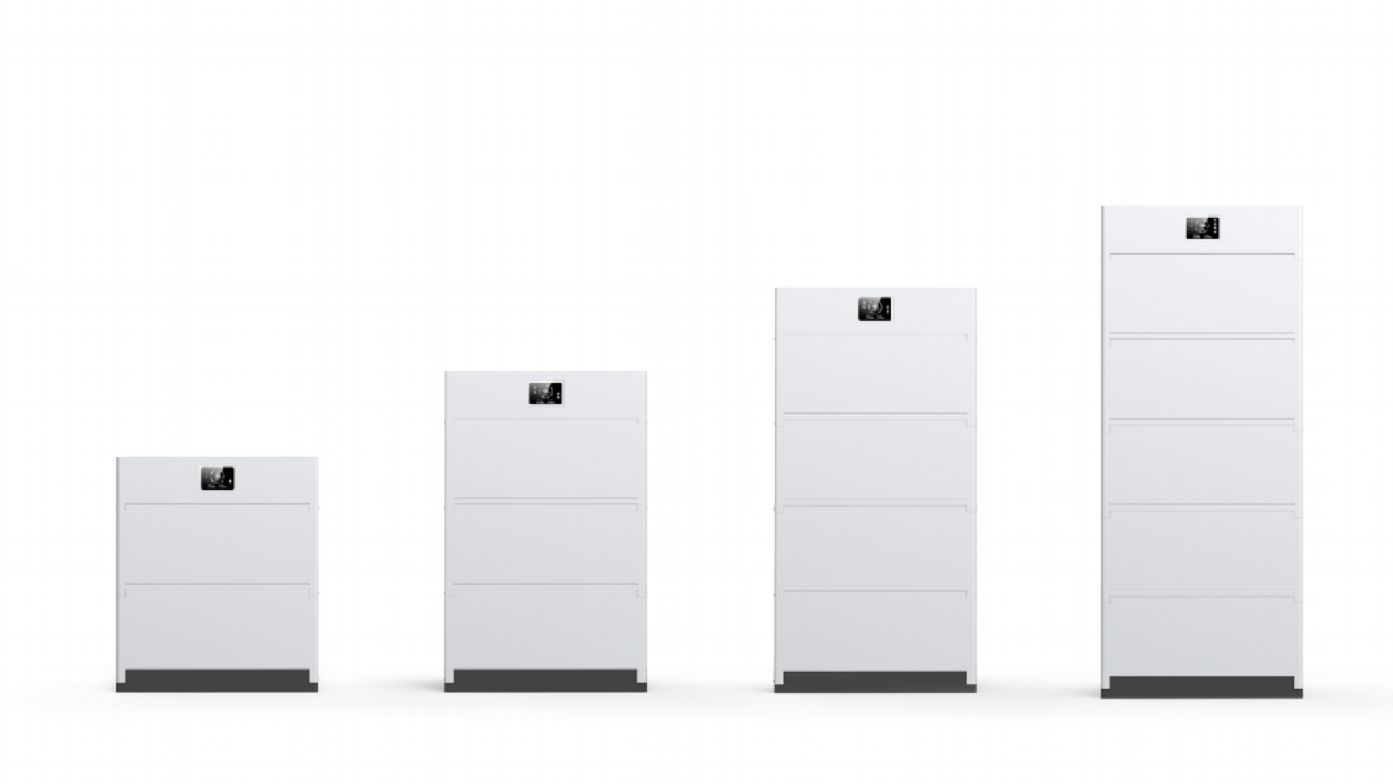 META L2

Module Quantity (pcs)

2

3

4

5

Battery System Capacity (Ah)

200

300

400

500

Battery System Energy (kWh)

9.6

14.4

19.2

24.0

Battery System Voltage (Vdc)

48

Battery Module Capacity (Ah)

100

System Charge Upper-Voltage (Vdc)

54

System Discharge Lower-Voltage(Vdc)

40.5

Cycle Life

6000 cycles

Communication

RS485, CAN, Bluetooth, Wi-Fi

Battery System Charge Current (A)

Standard

40

60

80

100

Normal

100

150

200

200

Peak

200

200

200

200

Battery System Discharge Current (A)

Standard

40

60

80

100

Normal

200

200

200

200

Peak

200

200

200

200

Physical Spec.

Dimensions (W*D*H mm)

550*310*640

550*310*873

550*310*1106

550*310*1339

Battery System Weight (kg)

103

148

193

238

Cooling Type

Natural cooling

Protection Class

IP55

Operation Temperature ( ℃ )

Charge: 0 ~ 45

Discharge: -10 ~ 50

Humidity

5% ~ 95%, without condension

Altitude (m)

<2000

Certification

CE, UN38.3
More Battery Cell Info
Our Advantages
1. Diving deep into the battery industry for 20 years, with 15+ years of lithium-based manufacture experience.
2. Solid technology background with owned BMS development, we provide our customers with trusty production.
3. We complied with the rigorous standards including UL, MSDS, UN38.3, ISO9001, ISO14001 and etc.
Our Certificates
FAQ
– What is an META L2 Home Battery?
A: META L2 Home Battery is a lithium battery based stack battery consists of LiFePO4 battery modules that can be configured up to 8 in parallels with maximum 8kWh power capacity, supplying power for most home appliances and ensuring sustained power, particularly during power outages.
– Where can the META L2 Home Battery be deployed?
A: META L2 Home Battery can be a critical supplement to a Residential Solar Battery Backup System, which can be charged by solar power. META L2 Home Battery can be recharged by electricity grid as well.
– Why should I choose Lithium Home Battery?
A: As a lithium ion battery-based product, META L2 Home Battery have benefits as followings:
1. Space saving. Thanks to high energy density, META L2 Home Battery stores more energy than other types of batteries for the same size of battery, allowing saving space to be placed at home.
2. The lithium-ion batteries can be placed indoors that does not emit noises or toxic fumes.
– How to get the battery running with the inverter?
A: META L2 Home Battery can be paired with mainstreaming inverters on the market, such as Goodwe, Growatt, Deye, Victron, Studer, Aiswei, Voltronic, SRNE…
– What appliances the META L2 Home Battery can power up?
A: The battery provides the capacity for the power to last. The output power of the appliances, however, is determined by the inverter.
Generally speaking, META L2 Home Battery can supply power for most of the small home appliances, including electric lights, televisions, radios, computers, laptop computers, and kitchen appliances. Make sure the power of other electrical devices, such as microwaves and power tools, is less than the maximum output of the inverter you choose.
– Is the META L2 Home Battery OEM-able?
A: Yes, OEM is available if the order quantity reaches 200pcs of battery modules.
– What's the smallest and biggest power capacity that an META L2 Home Battery can have?
A: Within a single rack, two battery modules with a total power capacity of 10.1 kWh and up to 25.2 kWh by 5 modules configured.
Furthermore, the rack can be expanded by configuring a single rack in 7 parallel configurations, reaching a total battery capacity of 176.4 kWh.
– Why should resident deploy Home Battery at home?
A: With the increasing power demand on the public grid, most of the existing public grid system are most likely not be able to support, the risk of the public grid crushes are increasing day by day, not only causing household base energy concerns, but also driving higher electricity bill due to the continues maintenance cost of the public grid system.
The POWEROAD residential battery energy storage system is determine to optimize the modern residential energy consumption model, exploring more availabilities for every household to reduce the reliance on the public grid, assuring the power supply when electricity shortage comes.
– What benefits does the POWEROAD Resident Home Battery can provide?
A: Taking the many advantages of the LiFePO4 battery technologies, users can store massive energy into the POWEROAD Residential Home Battery through public grid or Photovoltaic charging, and discharge during the low-pick loads period of time.
This not only allows the household to have better grid independency but also translates the energy storage into the lower price of electricity bills.