Description
Lithium Iron Phosphate Battery for starting batteries with highest CCA in the market. WIth more than 10 years experience in R&D aspect, we have been test for all the batteires in the market and design the cells with the highest discharge current.
Key Features
The Graphene Lithium motorcycle battery is featured with outstanding performances which can bring you vast benefits.
● Extensive cycle life with more than 4X longer life than Lead-acid battery
● Maximum continuous discharge current up to 70-80C
● Direct replacement in size for traditional Lead-acid batteries
● Outstanding cold cranking power
● Robust all-brass terminal design
● 230℃ high temperature resistance thanks to formulated flame retardant case material
● Low self-discharge for at least 12 months storage
● Silicone sealant makes excellent sealing performance
● Up to 60% lighter than comparable Lead-acid batteries
● No toxic, no heavy metals, no leak risk, no acid fill
Performance Characteristics
Specifications
MODEL

C.C.A.*

POWER

CHARGING CURRENT

POLARITY

DIMENSIONS

REPLACEMENT

PLFP-7L

140

12V24Wh

STD:1A

MAX:4A

– +

107*56*85

YTZ5S, YTZ7S, YTX4L-BS, YTX5L-BS, YTX7L-BS, YB4L-A, YB4L-B, YB5L-B, YB6.5L-B, YB7L-B, 12N4-3B, 12N5-3B, 12N5.5-3B, 12N7-3B, 12N7A-3A, 12N7CZ-3D, 12N7D-3B

PLFP-9R

210

12V36Wh

STD:1.5A

MAX:6A

+ –

134*65*92

YT7B-BS, YT9B-BS, YTS7A-BS, YTX9-BS, YTR9-BS, YB9A-A, YB9-B, 12N9-4B-1

PLFP-14BR

280

12V48Wh

STD:2A

MAX:8A

+ –

134*65*92

YTZ10S, YT12B-BS, YT14B-BS, YTX14AH-BS, YB10A-A2, YB12A-A, YB12A-B, YB12B-B2, YB12C-A, YB14-A2, YB14-B2, YB14A-A1, YB14A-A2, 12N12A-4A-1

PLFP-14BL

280

12V48Wh

STD:2A

MAX:8A

– +

134*65*92

YB10L-A2, YB10L-B, YB10-B2, YTX14AHL-BS, YB10L-BP, YB12AL-A, YB12AL-A2, YB14L-A1, YB14L-A2, YB14L-B2,,YB16AL-A2, SYB14L-A2, SYB14L-B2, 12N10-3A-2, 12N11-3A-1, 12N14-3A

PLFP-14R

280

12V48Wh

STD:2A

MAX:8A

+ –

148*86*105

YTZ12S, YTZ14S, YTX12-BS, YTX12A-BS, YTX14-BS, YTX14H-BS, KMX14-BS

PLFP-18R

300

12V60Wh

STD:2.5A

MAX:10A

+ –

148*86*105

YTX16-BS, YTX16-BS-1, YB16B-A, YB16B-A1, HYB16A-AB, YB16-B, YB16-B-CX, YB16C-B, YB18-A

PLFP-18L

300

12V60Wh

STD:2.5A

MAX:10A

– +

148*86*105

YTX14L-BS, YTX14L-BS, YTX18L-BS, SYB16L-B, YB16CL-B, YB16L-A2, YB16HL-A-CX, YB18L-A, YB18L-A2

PLFP-20R

360

12V72Wh

STD:6A

MAX:12A

+ –

148*86*105

GYZ16, YTX20H-BS, YTX20CH-BS, Y50-N18A-A, ETX14

PLFP-20L

360

12V72Wh

STD:6A

MAX:12A

– +

148*86*105

YTX20L-BS, YTX20HL-BS, YTX24HL-BS, Y50-N18L-A-CX, Y50-N18L-A, Y50-N18L-A2, Y50-N18L-A3, Y50-N18L-AT, ETX14L

PLFP-30R

440

12V96Wh

STD:4A

MAX:16A

+ –

165*86*130

YHD-12H, Y60-N24-A, 53034, ETX16

PLFP-30L

440

12V96Wh

STD:4A

MAX:16A

– +

165*86*130

YTX30L-BS, YB30L-B, YB30CL-B, Y60-N24AL-B, 12N24-3A, 12N24-3, 52515, 53030, ETX16L, ETX18L, ETX20L, ETX30L
Certificates
POWEROAD strives to make the safest Lithium powersports battery possible. Our batteries have been designed to satisfy rigorous tests and standards to ensure that they can be safely used in motorcycles and powersports vehicles around the world.
Company Strengths
● In-depth experience: professional Lithium-ion battery solution provider since 2009
● Safety-first product philosophy: tier-1 battery cell selection
● Complied with Quality & Environmental Management Systems
-ISO 9001:2015 Quality Management System
-ISO 14001:2015 Environmental Management System
-SA 8000:2014 Social Accountability
● Strong R&D ability, especially independent BMS design capability
● Advanced manufacturing facilities with intelligent production management
At Your Service
POWEROAD possess a complete understanding of Lithium Motorcycle Battery charging and usage to provide our customers with the very highest level of aftersales support. All POWEROAD Graphene series are supported by a standard battery warranty policy. Warranty periods can be extended upon request.
Shipping details:
1. The lithium-ion battery based products are suitable for ocean shipment. The products are well packed and shipped per dangerous goods, following the UN transportation regulations, with necessary documentation, packaging, and labels.
2. All the goods are UN38.3 certified, and packed in UN cartons, well organized on 110*80*110cm / 110*80*150cm / 110*80*160cm / 110*80*200cm pallet, and shipped in 20 feet or 40 feet containers or HQ containers. The packages are various subject to the different order quantities.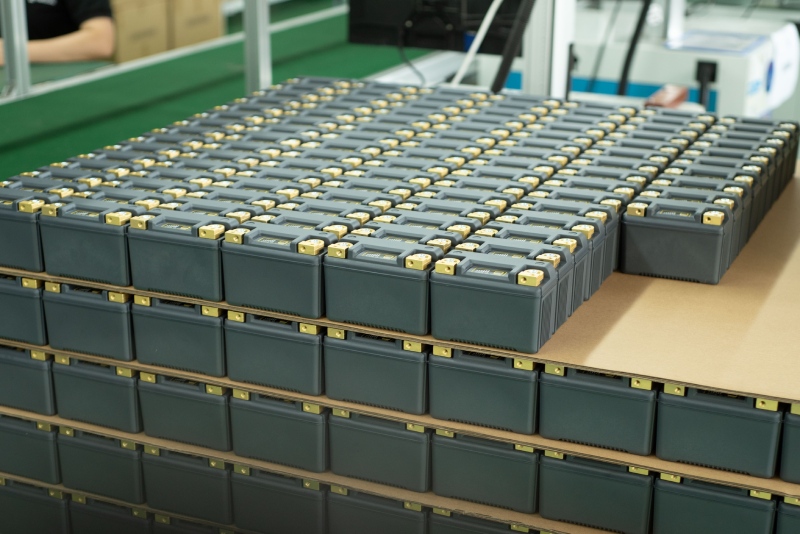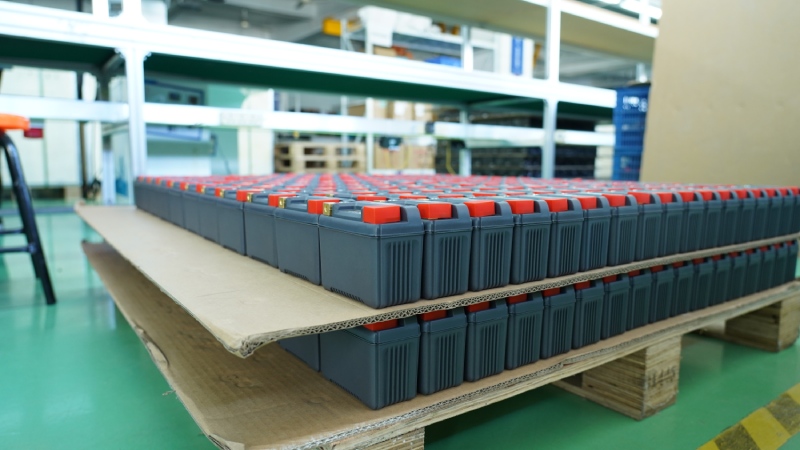 FAQ
Q1: What type of Lithium does Graphene batteries use?
A: We use Lithium Iron Phosphate also called LiFePo4, which is safer and stable.
Q2: Is there a Warranty?
A: Yes. You can check with our local distributor where you buy the battery.
Q3: What model should I choose a new POWEROAD Graphene battery to replace the existing Lead acid starting battery?
A: Generally speaking, POWEROAD Graphene motorcycle starting batteries can replace 80% Lead-acid motorcycle battery types in the market. Mostly you can find same or similar size of POWEROAD Graphene motorcycle starting battery to directly replace your Lead acid battery. Please check the specifications for detailed information.
Q4: Can I use the existing lead-acid charger to charge the lithium battery?
A: We suggest to use POWEROAD Motorcycle Battery Charger because lead-acid chargers may have an automatic "desulfation mode", which would damage lithium batteries.
Besides, the charging mode of POWEROAD Motorcycle Battery Charger can be switched as it covers all types of AGM "MF" valve regulated (VRLA), GEL-electrolyte types and 12V Lithium-ion phosphate (LiFePO4) batteries.