November 2022—POWEROAD, a high-tech corporation specializing in the R&D and production of lithium-ion batteries and battery energy storage systems, is delighted to announce the achievement of ISO 45001:2018 Occupational Health & Safety Management Systems Certification.
What is ISO 45001:2018?
ISO 45001:2018 is a globally recognized occupational health and safety standard developed and published by the International Organization for Standardization (ISO) that provides practical solutions for worker safety. It helps create a global foundation of worker safety standards and inspections. ISO developed this standard to help organizations improve employee safety, reduce workplace risks and create safer working conditions.
What Does ISO 45001:2018 Do?
This standard provides a framework for effectively managing Occupational Health and Safety (OH&S) objectives. Implementing an Occupational Health and Safety (OH&S) Management System is designed to enable organizations to improve their OH&S performance and enhance workplace health and safety by allowing occupational health and safety risk management. Just as ISO 9000 and ISO 14000 have provided consensus solutions to questions of quality management and environmental protection in the global marketplace, ISO 45001 helps drive solutions for improving worker safety across the globe.
POWEROAD's ISO 45001:2018 certification became effective on November 18, 2022, and was issued by Bureau Veritas Certification Holding SAS, a highly respected registrar providing certification services for Quality, Environmental, and Safety Management Systems. Achieving ISO 45001:2018 certification exemplifies our commitment to our employees, community, and customers, by continuously evaluating and improving our safety processes to ensure we become the highest standards in the world.
Additionally, POWEROAD is certified to 2 other different ISO standards including ISO 9001:2015 Quality, ISO 14001:2015 Environmental and SA8000 Social Accountability.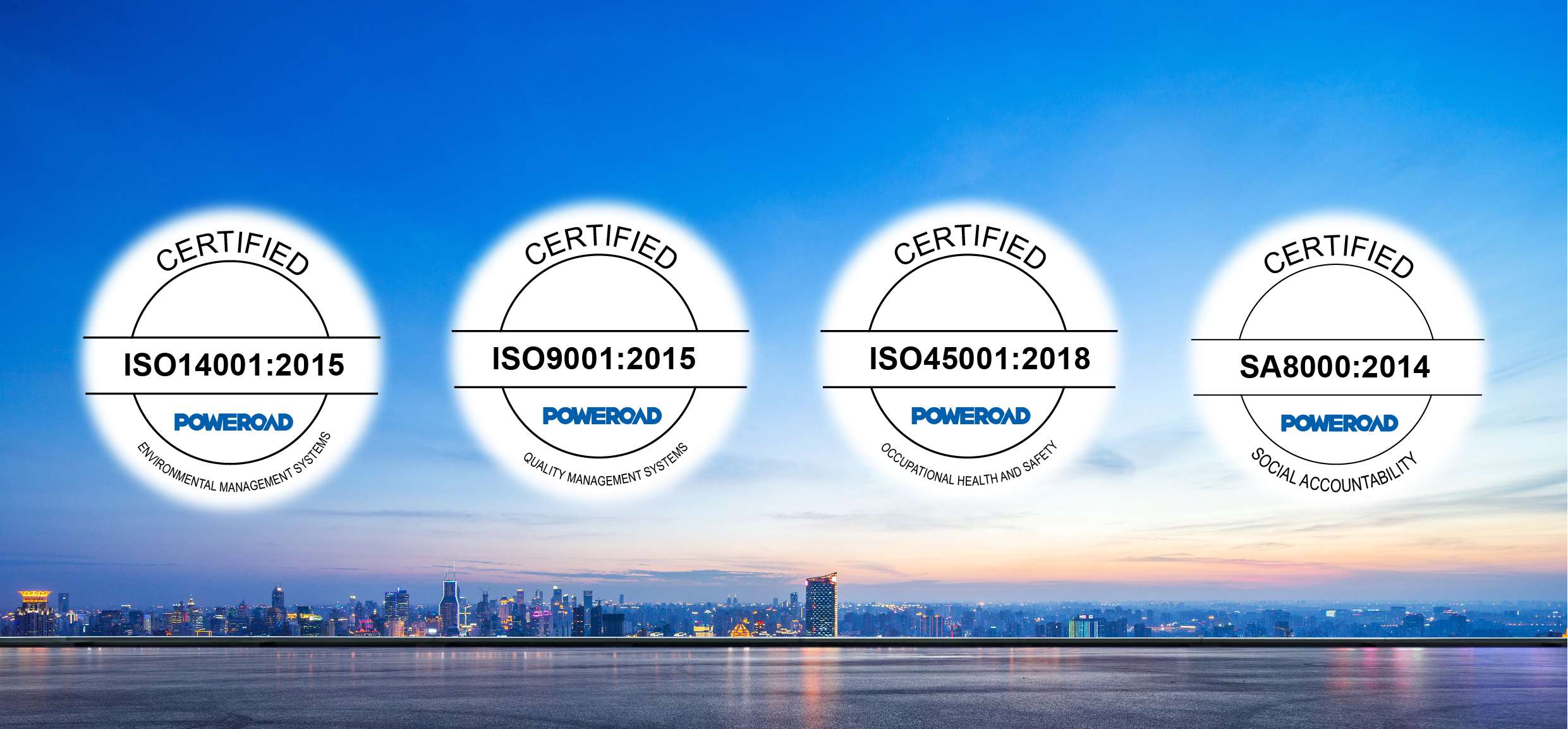 POWEROAD has always been committed to helping the global carbon peak and carbon neutrality goals. To provide a healthy, safe, and secure workplace, so that clean energy can better serve the world.
If your business is interested in sustainable power development and reduced carbon footprint, consider reaching out to POWEROAD.