POWEROAD has introduced an automated production line for assembling ESS batteries. With the launch of this production line, the facility's production capacity will be boosted to 3GWh per year. Our experienced engineering team has a deep understanding of the ESS related products assembly process, and this great team developed this production line with the equipment manufacturer to operate with maximal quality and increasingly cost-efficient workflows.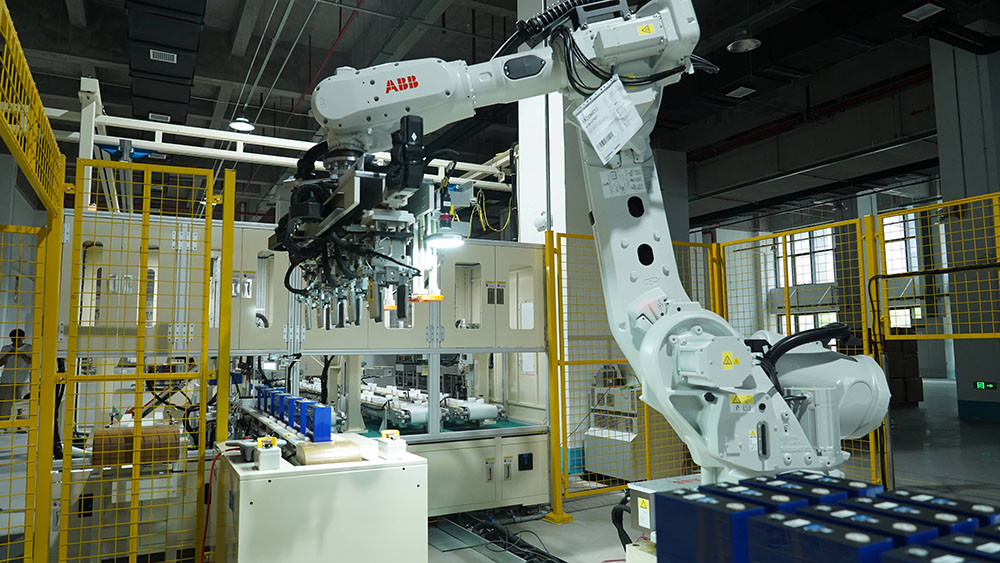 Feature 1: Rigid Process
This line includes cell grouping and welding into battery packs, battery EOL testing, battery pack assembly, and case locking. It uses an ABB manipulator – a material handling robotic system – to feed prismatic battery cells to the automated feeding line. After OCV (Open Circuit Voltage) testing, the cells are sorted into different groups according to the rigid grouping standards that were previously established. Each cell group will be welded to the battery module using our own-designed brackets. The own-designed brackets has been experimented by trial and error to ensure the battery pack fixation and maximal production efficiency.
Feature 2: Advanced 6kW automated Laser Welding
The 6kW laser welding machine is adopted for automated welding, and it is equipped with CCD cameras for real-time monitoring during the welding process, as well as a 3D data real-time welding contour line laser detection sensor, which provides enhanced inspection of welding positions to recognize defect welding and prevent leaks. To accomplish solid welding and eliminate false welding, the laser welding equipment equipped with an IPG laser source has a consistently stable laser beam, 4kW power for ring spot laser welding, and 2kW power for repair. As a result, lithium batteries are extremely reliable.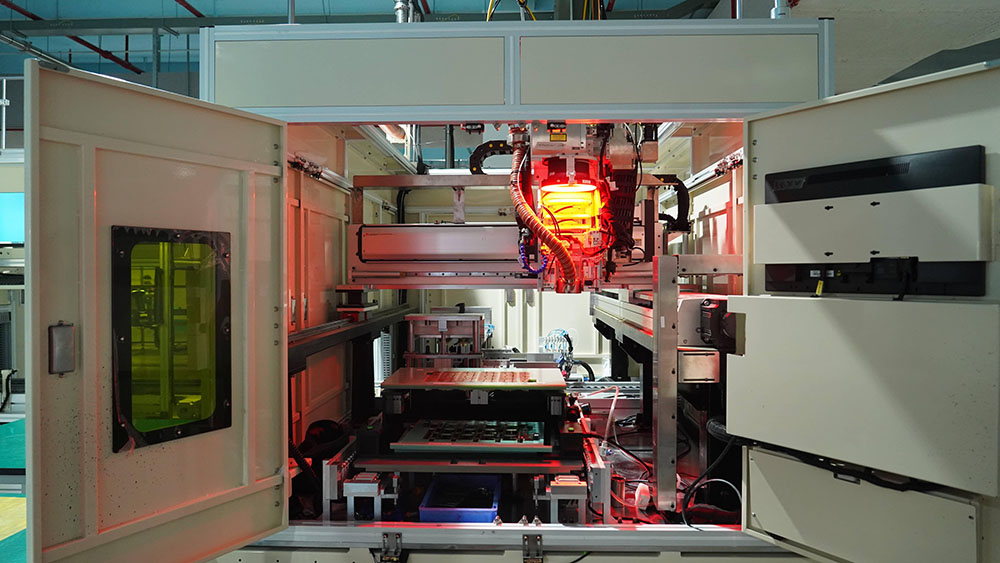 Feature 3: Comprehensive Traceability
This production line also ensures comprehensive traceability throughout the battery assembly process at all stages. The cells will be scanned from the start to record data such as cell voltage, inner impedance, etc. Similarly, after welding into the battery pack, each battery has been scanned and the information has been logged throughout the battery's entire life cycle. The battery module will undergo EOL (End of Life) testing at the module stage, and only qualified battery modules will be loaded onto the next manufacturing line.
Feature 4: Integrated Module Assembly with Customized Bracket
In this line, it also integrates a one-time module assembly with our customized battery bracket, which has been designed and tested repeatedly by our expert technical team to achieve the maximum reliability. This stage allows the product to be assembled from cells to module in a single step, saving significant labor and work time for the assembly process.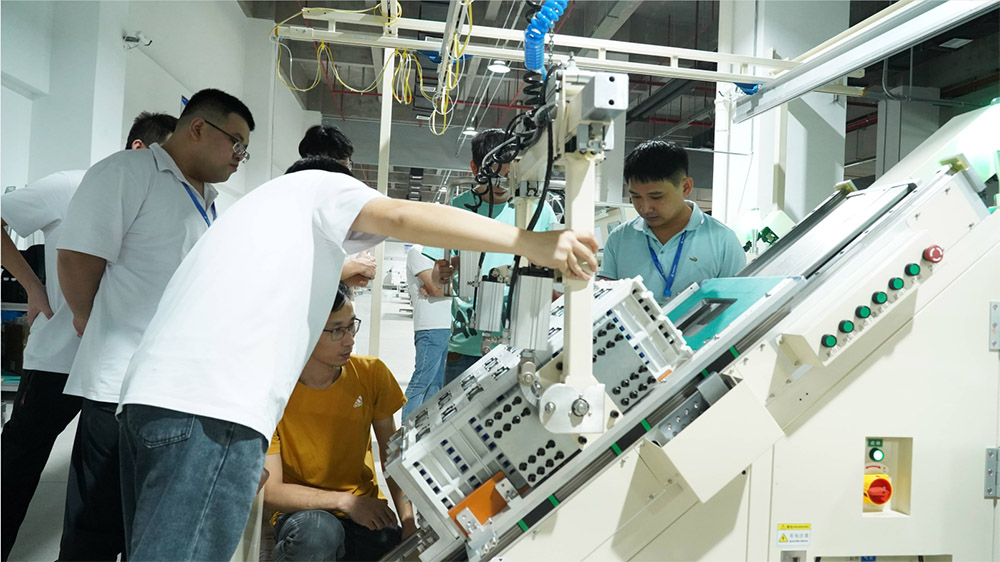 Feature 5: Improved Production Capacity
At the launch of this line, the facility's production capacity will be boosted to 3GWh per year, thanks to the use of a modern ABB manipulator, which delivers greater speed and reduced cycle times on average 5% faster, as well as longer uptime – mean time between failures 400,000 hours. Furthermore, it contributes to a greener environment through increased precision and bigger payloads, which reduces power consumption by 15%. Increased service intervals and reduced service periods result in enhanced accuracy and higher payloads.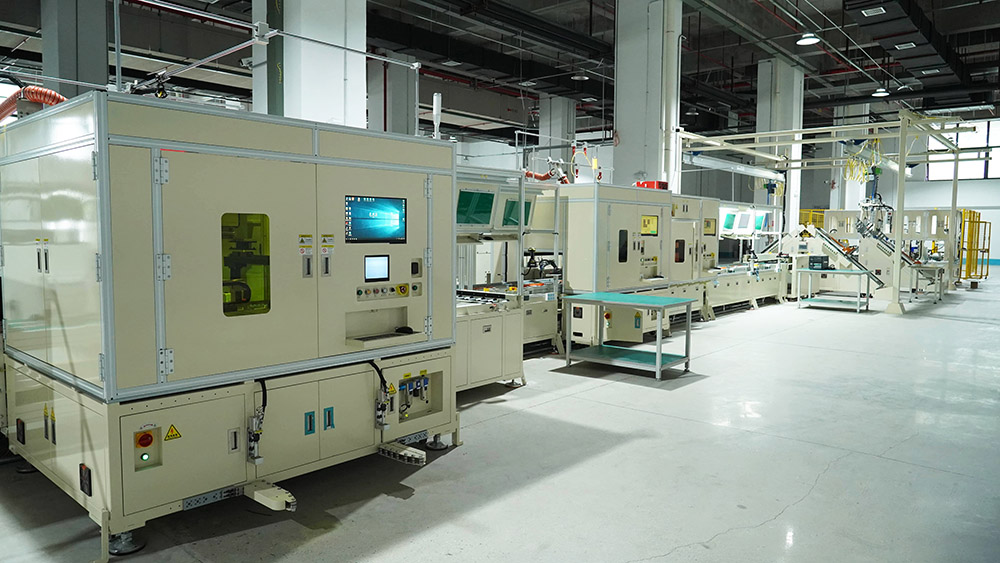 The launch of this production line has significance as it allows us to manufacture efficient, high-quality products while also helping our clients in getting the most out of every investment by manufacturing our products faster, more energy-efficient, safer, and exceeding consumer expectations. With the help of our strong R&D expertise with profound know-how of ESS, POWEROAD is committed to continuously refining our production process and investing in manufacture hardware in order to create goods that meet the needs of clients all over the world.
Related Products