A Battery Energy Storage System can work with your best inverter for home, to provide backup power supply for home. You can add the battery to your existing solar system to lower down the solar panels and battery cost, and improve the return on investment in your solar system.
Q1: What's the solar battery storage price?
A: Actually, the lithium battery backup for home is even more cost effective than lead-acid battery. Considering lithium LFP battery's at least 5 times longer life span of lead-acid battery, and 90%~100% usable capacity, the cost of LiFePO4 battery can be only 1/8 of Lead-acid batteries. As you can see, lithium LFP battery is your best home battery backup choice.
You can send an inquiry to sales@poweroad.com to get the home battery storage cost.
Q2: How to set up the solar battery for house and choose the battery sizing for solar system?
A: It depends on the power demand in your home, as well as the power of your inverter for home. The most popular power inverter for home in Europe is 3.6kW or 5kW. It can power up most of your home appliances such as TVs, fridges, microwaves, washing machines, dishwashers, kettles, toasters, etc. And if you want to power up your home appliances with this kind of inverter for 1~2 hours, you can choose a 5kWh battery for a 3.6kW, or a 10kWh battery for a 5kW inverter, which is suitable for the whole house battery backup.
To obtain a 10kWh battery, you can acquire two modules of POWEROAD META L2 Home Battery, which has 5.04 kWh capacity for each module. The maximum capacity for each tower can achieve 30.24 kWh by configuring 6 modules in parallel.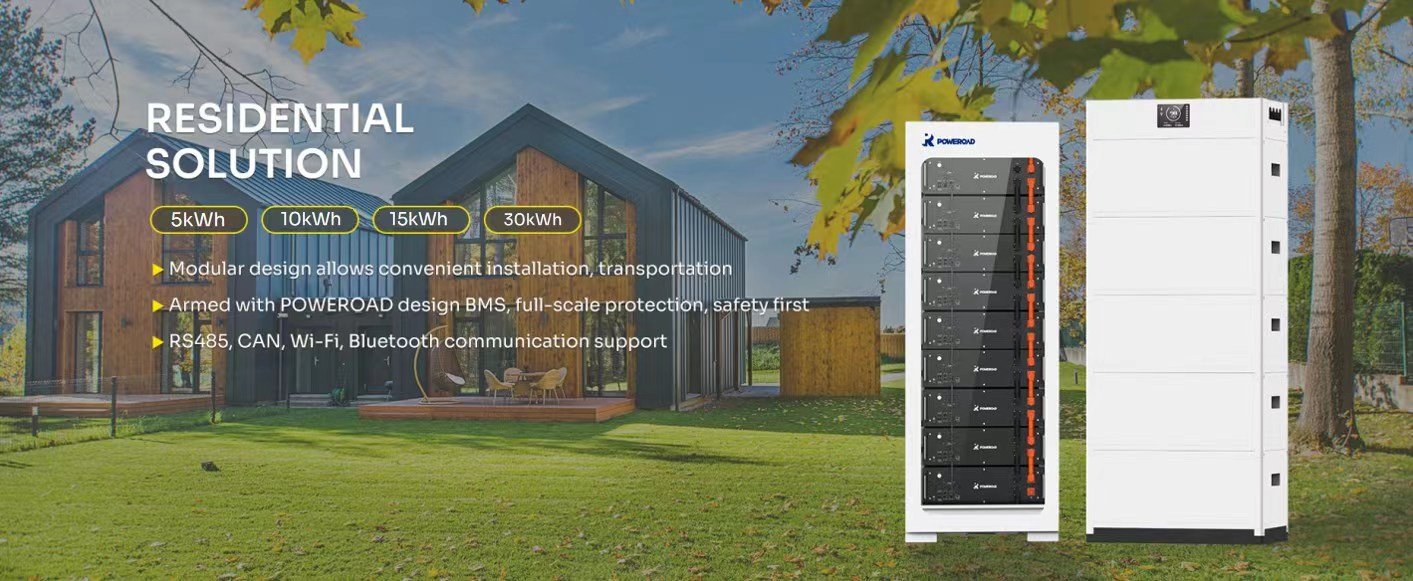 Q3: How does a solar battery for house work?
A: POWEROAD LFP home battery works with the external inverter and solar panels to store excess solar power, the stored energy can be used at night, the system can provide reliable emergency backup power during grid outages, your reliable home guarantee.
And if you want to have an independent power supply, you can get a home battery storage with your solar system, to build up your homegrid battery system.
Q4: What are the advantages for a battery backup for home?
A: A battery backup for home provides backup power for home, like a UPS power supply for home, the system switches the electricity from the grid to the battery system to keep the home appliances working.
The battery system can work as an energy storage, it can be recharged from either the photovoltaic power during daytime or the electricity grid when it is good, and provide emergency backup when there's a grid failure.
Also, the battery system helps to save your money by providing stored energy at the peak time to reduce the electricity bill.
The mainstreaming inverters can automatically switch the electricity source from the grid to the battery within a few seconds when power outages occur.
If you still have questions, please contact our talented team via sales@poweroad.com for customized solutions.
Productos relacionados